Sponsored by:
Physical and Analytical Modeling Advancements in the BIM Workflow
Webcast Registration
REGISTER TODAY!
Physical and Analytical Modeling Advancements in the BIM workflow
If you're already registered for the Physical and Analytical Modeling Advancements in the BIM workflow webcast, click below:
ALREADY REGISTERED?
CURRENTLY On DEMAND
Duration:60 minutes
Abstract:
It doesn't matter how big or small, simple or complex your structural project is, adopting BIM workflows pays off. Find out how adopting the BIM workflow is easier than ever with integrated physical and analytical modeling. The most modern structural technology is bringing efficiency to the forefront for engineers with new tools for interoperability, increased collaboration, and advanced analytics for improved insights into your next project. Learn how cutting-edge desktop applications and cloud services for structural engineers can take your work to the next level and give you the competitive advantage you need to meet the industries challenging demands. Reduce errors, reduce rework, and cut constructions costs. Find out how to shorten your project delivery time and produce the safest, most economical designs.
Learning Objectives
In this webcast you will learn:
Recent advancements that simplify revision management for structural engineers and designers.
New ways to round trip STAAD models to and from other structural analysis and BIM software products.
A method for maintaining a physical engineering model while still having control over the finite element model.
How to repurpose models produced with desktop software for use in the field and on the go.
Speakers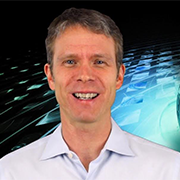 Todd Danielson
Editorial Director V1 Media Moderator Todd Danielson is the editorial director at V1 Media. Todd oversees the editorial content for Informed Infrastructure, Asian Surveying & Mapping, Sensors & Systems, Earth Imaging Journal, and Geospatial Stream. Todd has been an editor for various technology and trade journals for more than 20 years.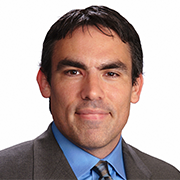 Josh Taylor
Product Manager, Structural Bentley Systems Josh Taylor is a product manager in Bentley's Analytical Modeling Group, overseeing RAM Concept and Integrated Structural Modeling (ISM) products. Among his areas of focus is the interoperability of structural engineering software with BIM. He is a registered Professional Engineer in the States of California and Washington.