Sponsored by:
OpenRoads Designer – Improving Project Deliverables
Webcast Registration
V1 Education Accredited Webcast
OpenRoads Designer – Improving Project Deliverables
Abstract
Summary:
OpenRoads Designer automates the production of a complete array of design deliverables. The application enables engineers and designers to work faster, smarter, and more efficiently to help accelerate project delivery with capabilities such as civil cells, design constraints and relationships, design time visualization, and dynamic model updates. Because workflows can vary widely depending on the scope of the project, OpenRoads Designer offers users the flexibility to work in ways that best suit their specific needs.
Learning Objectives
How a model-centric methodology provides for reliable changes to construction documents such as cross sections and planprofile sheets.
How you can create high-quality documentation in which the entire project team can be confident.
How the software outputs standard formats for machine-controlled grading and machine guidance.
How reports and other required design deliverables can be customized to fit a client's standards.
Who Should Attend:
Civil and Structural Engineers, Architects, DOT's, Project Managers, City Planners, Public Works Officials, Consulting Engineers, Design Professionals, Contractors and Transportation Officials
Learning Objectives
Recognize and understand ways to improve the steel construction process through progressive steel joist and metal decking design and implementation.
Gain and apply a working knowledge of the range of structural steel building systems bringing new ideas to non-residential building design and construction.
Know the application-based criteria for system selection to achieve the objectives of aesthetic appeal, building performance, total-project cost advantages, and long-term sustainability.
Explore and specify from the range of finishing options offered by exposed architectural structural steel building systems. Discover the broader sustainability advantages of steel building systems, beyond the recycled content.
Speakers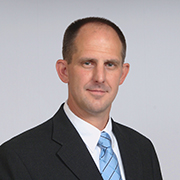 Joey LouAllen, PE
Product Marketing Manager Bentley's Civil Design Solutions Joey LouAllen, P.E., earned an engineering degree from the University of Alabama in Huntsville. For the past 17 years, Joey has worked with Bentley's civil design products both as an engineering consultant and as a Bentley colleague. Joey's previous experience includes working as a civil engineer and partner at an engineering consulting firm where he focused on private development, municipal projects, and state-level projects. The remainder of that time has been spent with Bentley Systems supporting the civil products as a technical support analyst, application engineer, and learning consultant. LouAllen is currently the Senior Product Marketing Manager for Bentley's Civil Design solutions.