Sponsored by:
Improving Firm Profitability Through Business Intelligence
Webcast Registration
REGISTER TODAY!
Improving Firm Profitability Through Business Intelligence
If you're already registered for the Improving Firm Profitability Through Business Intelligence webcast, click below:
ALREADY REGISTERED?
Abstract:
"Business intelligence" might seem like a buzzword or outlandish concept, but the truth of the matter is that it's here to stay. You already have the option of knowing exactly how your firm is doing and consistently making the right decisions to dramatically increase profits. You just have to use the right tools. Join Shafat Qazi, CEO & founder of BQE Software, to understand how business intelligence opens up a whole new world of possibilities for engineering firms and how to harness its power. You'll discover practical applications of cutting-edge technology that will both boost short-term profits and position your firm as a front-runner in the years to come. Plus, Qazi will introduce you to BQE Software's award-winning innovation, BQE Core. You'll see how principals, partners, CFOs, and project managers are using platforms like Core to streamline their daily tasks, gain a distinct competitive advantage, and grow their companies like never before. Learning Objectives: • Determine how trends in engineering technology will affect the industry • Discover how artificial intelligence and automation impact your firm in unique ways • Pinpoint the most vital key performance indicators for your business • Assess which kind of technology is right for your firm
Speakers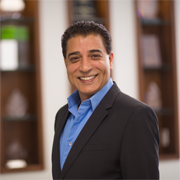 Shafat Qazi
CEO & Founder BQE Speaker Shafat founded BQE in 1995 to simplify the lives of millions of service professionals. An engineer by trade, he was acutely aware of the pain professional service firms endure when it comes to billing, accounting, time tracking, and project management. He created the original BillQuick in his garage. Two decades later, as he oversees a global enterprise, Shafat has never forgotten his roots and BQE remains at the vanguard of customer-driven innovation. He holds a master's in structural engineering from the University of New York and a bachelor's degree from the National Institute of India (NIT). When he's not working on a new invention, he enjoys flying planes and traveling. So far, he's visited 51 countries and plans to visit at least 50 more.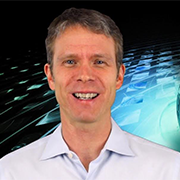 Todd Danielson
Editorial Director V1 Media Moderator Todd Danielson is the editorial director at V1 Media. Todd oversees the editorial content for Informed Infrastructure, Asian Surveying & Mapping, Sensors & Systems, Earth Imaging Journal, and Geospatial Stream. Todd has been an editor for various technology and trade journals for more than 20 years.